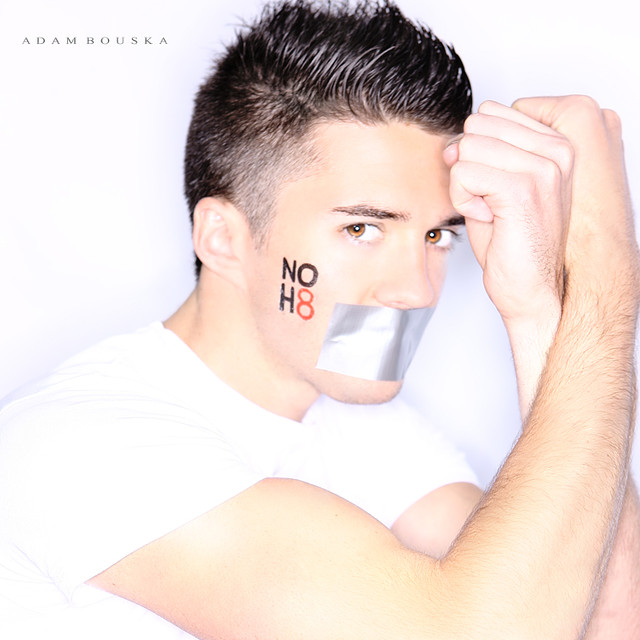 From GayNZ.com's 2010 Honours:
Blake Skjellerup, for carving up stereotypes

Skates and all, Olympian Blake Skjellerup came flying out of the closet after the Winter Olympics, taking on the frigid, blokey and often homophobic arena of male sport, stating: "I am no less of a man because I am gay".
He has a clear target of smashing stereoptypes along with speed records and has been outspoken on gay rights, posing for the NOH8 campaign in California. Blake has shown that being gay doesn't mean you can't be who you are and achieve your dreams – in fact it just means you should be doubly proud.
Many a Kiwi boy is hoping the gorgeous athlete settles down back in New Zealand with them after he retires, but for now, we want you to bring home a medal Blake, so we can fly the rainbow flag along with the NZ flag!
Cologne Gay Games New Zealand competitors, for kicking ass
From Don Barclay's remarkable comeback from a broken wrist to win two gold medals in discus and shot put, to the splash our swimmers made in the pool, there were many stories of success from our team in Cologne.
They raked in dozens of medals and made us incredibly proud – and we will be there cheering our competitors on at the Outgames in Wellington in March 2011!



Read the full list HERE.